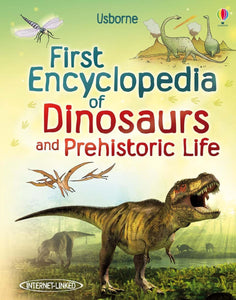 What was the biggest dinosaur? When was the ice age? Why did the dinosaurs die out? This fascinating book has all the answers and more.
Simple, easy-to-read text and lively illustrations introduce children to the world of dinosaurs and prehistoric life.
Links to exciting recommended websites make this a fantastic resource for use at home or school.
Key Stage: KS1; Age 5+
Hardback:
64 pages
276 x 216mm
Author/Editor: Sam Taplin